The KAZGISA company offers services on inventory of engineering networks:
Engineering support of the city is one of the most important components of its infrastructure. Engineering support systems consist of head structures (pumping stations on water supply, sewerage and heat supply networks; central and control and distribution points on heat supply networks; gas distribution points for pressure transformation on gas supply networks; distribution points and transformer substations of power supply, etc.) and engineering networks laid in various designs, with auxiliary devices and structures.
Engineering networks include water, sewer, heat, gas pipeline networks, outdoor lighting networks, cable lines, product pipelines, trunk pipelines.
Thus, any engineering structure considered as an object of immovable property has several main components that should be reflected in the technical documentation based on the results of the technical inventory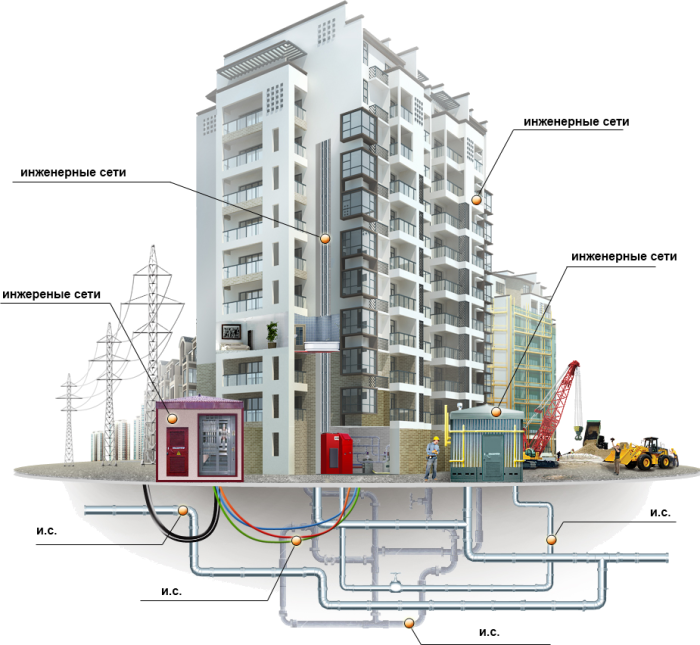 The inventory of engineering networks covers the following stages:
Preparatory – obtaining initial stock data from the Customer, processing existing information, drawing up a work program, obtaining a permit for work in the departments of architecture and construction;
Coordination with the subjects of natural monopolies of materials obtained during the processing of stock data; analysis of disagreements and drawing up a plan of field work to clarify the schemes;
Conducting field work – carrying out work using geodetic satellite dual-frequency GNSS receivers, electronic total stations, tube-cable detectors;
Desk processing of field work results and creation of an electronic circuit of engineering networks;
Coordination of the electronic circuit with the balance holders of the networks, making edits and additions.
In order to classify the structure as an object of immovable property, it is necessary to have signs of capital.
For example, cable lines should be laid in a cable sewer or on supports installed on foundations and intended for laying these lines. The capital of the object is determined by a specialist in technical inventory based on the results of a reconnaissance inspection and taking into account the materials provided by the customer geodetic control and executive survey.