What is a topographic survey and why is it needed?
Topography is a complex of geodetic works that allows you to make a topographic map or a plan of a land plot. Such a plan is a drawing of a land plot, displays relief features, natural (vegetation, forests, meadows) and artificial objects (buildings, structures, utilities), usually performed on a scale from 1:500 to 1:10000.
Topography allows you to study the features of the terrain and provides the information necessary for further underground and surface work, and is applied:
To obtain a construction permit;
When creating project documentation for the section of the site;
When making documents on the area and boundaries of the site;
To obtain permission for redevelopment.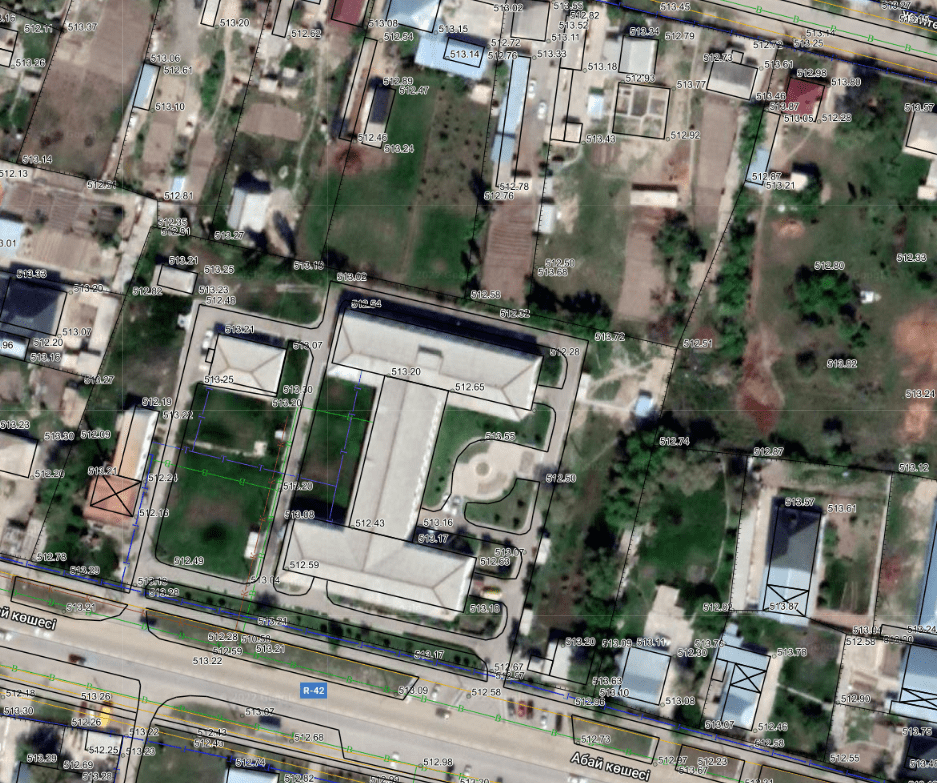 The main purpose of topographic survey of engineering networks and communications is to accurately determine the location with mapping of underground, ground and aboveground engineering networks.
Task: creation of electronic circuits of engineering networks and communications on a scale of 1:500 for a built-up area
Stages of topographic survey:
Preparatory – obtaining initial data from the Customer, obtaining the designated boundaries of the site, analyzing existing information, drawing up a work program, obtaining a permit for work in the departments of architecture and construction;
Conducting field work – conducting survey work using GPS devices, total stations, tracers;
Cameral processing of results – entering data obtained as a result of field work, drawing lines of hidden routes and voids;
Coordination of the electronic circuit with network balance holders.