GEOPPORTAL is a platform for geodata, information and geoservices
GEOPORTAL PROVIDES FOLLOWING SERVICES:
Displaying raster, vector layers;
Search and cartographic visualization of data;
Collecting and storing large amounts of data;
Converting data from external systems into the Geoportal database
GEOPORTAL FUNCTIONALITY
Open part for the public
Closed part for official use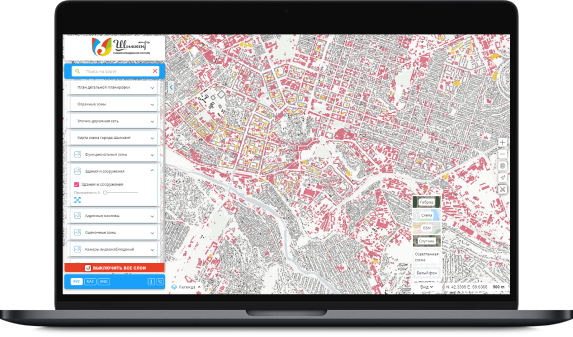 Open map for the population
It serves to raise awareness of the population, in particular about the land auctions held in the region, free land plots, as well as publicly available urban planning regulations (general plan, red lines, RAP, etc.).
Contains the following data:
Land auctions
Directory of organizations
General plans, RAPs, etc.
Map of offenses
Vacant land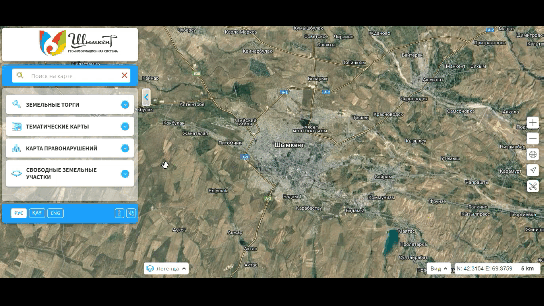 Duty map
(for administrative use )
contains attribute and spatial data available only for official use with limited access rights.
Standard map layers is a constantly expanding
list of map data:
Master plans
Department of land relations (free memory)
Address plan (display of current addressing and vector data)
Utilities
Utilities
Architectural structures
Hydrography Boundaries of settlements, districts, regions
Boundaries of address arrays
Detailed planning projects
Functional zones
Road network and others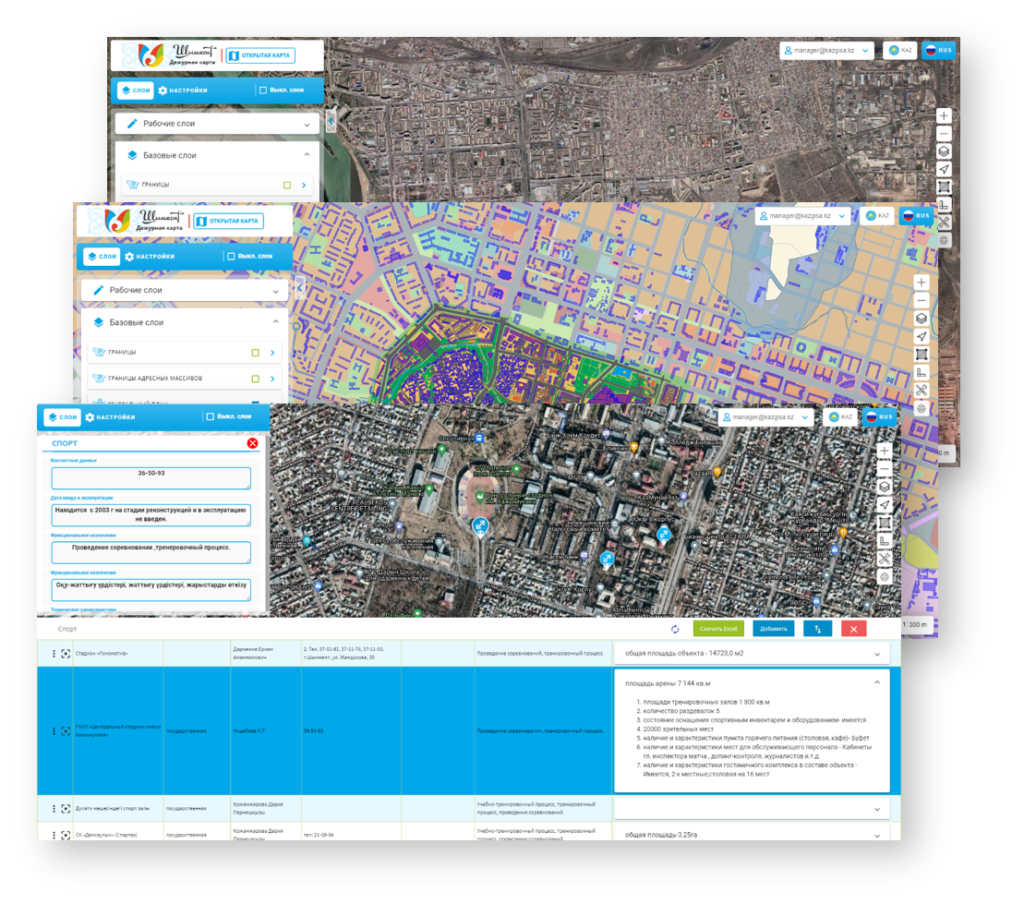 Completed projects